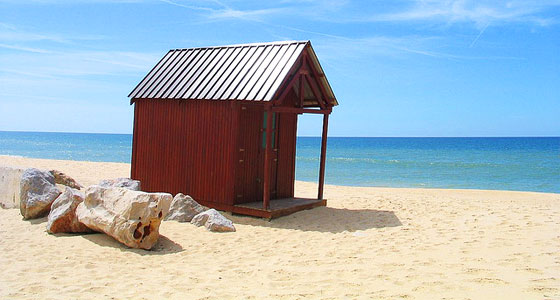 The Algarve is a truly beautiful setting for a holiday abroad, and with such a huge amount of great hotel accommodation on the tranquil coastline, you can often feel so relaxed in the warm weather and relaxed atmosphere of your hotel that it is difficult to leave!
However, there are so many ways to enjoy your visit even more and experience something new that I advise everyone to make that effort to pack up a day bag, roll up the towel and venture out!
Here are a few suggestions for days out or activities for families and young travellers to enjoy in the Algarve.
Horse-back riding
Whether you are an experienced rider or total beginner, riding along the trails of western Algarve or along the beach is a fun and natural way to enjoy the scenery. At the Holistic Riding Center  Quinta Creativa, you can arrange this, or if you wish to learn a new and natural way of riding (often involving bareback with no reins or saddle), they also offer lessons in the arena.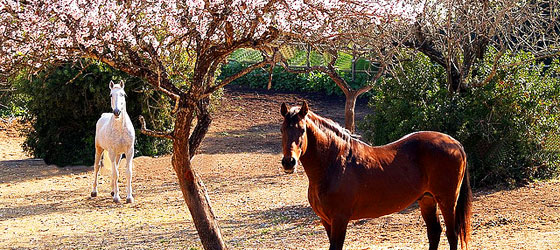 The Old Town
For a slower-paced visit, why not pop into the Old Town of Albufeira, with its rustic charm and shops, restaurants and picture-perfect beach. It is a great way to experience the true culture of the Algarve, and a perfect opportunity to get an original souvenir for those back home!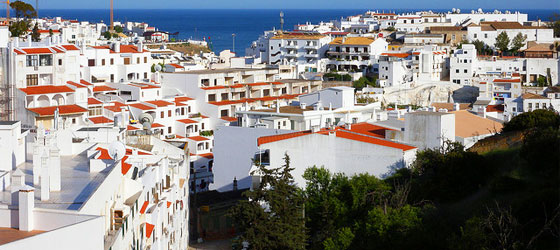 Boat Trips
If you are a real water-baby or simply fancy the idea of sailing fabulously around the coastline, then the Dream Wave company of Albufeira is the perfect opportunity to sail the waves of the Algarve. The varying boat tours take you to postcard-perfect spots which display the true beauty of Portugal and it is a perfect way to relax and see the sights at the same time.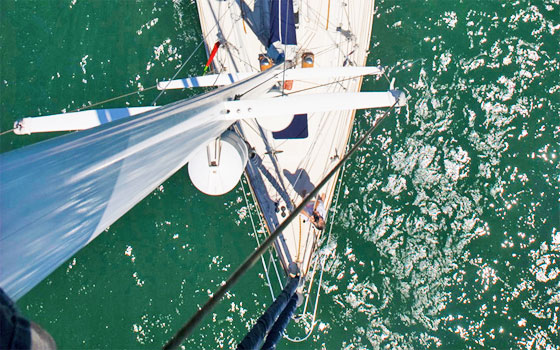 Vilamoura Marina
If you are looking for a great place to eat and drink, the Vilamoura Marina is a wonderfully charming collection of places to eat, lovely shops, and nice bars situated around the large Marina. If you want to go out without the huge groups of loud drinkers, this is the perfect place for you.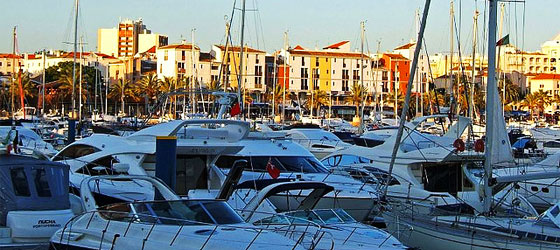 Quad-biking
Quad biking is becoming more and more popular among tourists, and having tried it for yourself you will soon see why! The off-road two or four hour tour offered by Quad Ventura is another great way to experience the landscape and panorama-like setting and it is great fun for older children and adults. You can arrange to be picked up from your hotel and taken to the tour, which is a great help particularly if you don't speak much Portuguese, as public transport can then become a bit of a problem! The spots the tour takes you to are breath-taking and it is the perfect opportunity to see the bits of the Algarve you may otherwise have missed.
These are just my personal top five must-do's in the Algarve, but there are plenty more things to do and see. For more ideas, visit My Destination Algarve.
By Rosie Baldwin – Rosie Baldwin is a young traveller with itchy feet and a desire to experience new things. Having studied Documentary film-making and Cinematography at University, she has an urge to capture and document the beautiful things around her, and share them with anyone who cares to listen!
IMAGES VIA: fotografar, guymoll, girolame, masochismtango, Sue Elias