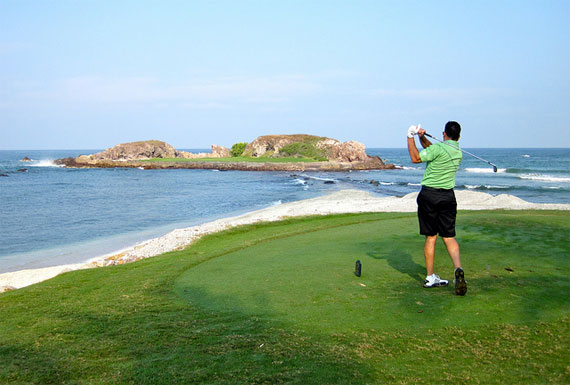 The game of golf is a truly global one and tour companies have given us access to some of the most beautiful courses in the world. South East Asia and Thailand in particular is home to some stunning locations and if you're looking to plan a golf vacation, this is a perfect place to stay.
All across the country, there are some first class courses but there are some specific regions for the holiday golfer to take into account. Around Bangkok there are some top golf locations but the Bangkok Golf Club itself is a good place to start for several reasons.
The Bangkok has an internationally recognized par 3 course which is great to help shake off any golfing rust after your journey. From here, you can progress to the stunning Milford course which is popular with golfers from all over the world.
Elsewhere in Bangkok, the Bangpoo, Best Ocean and Green Valley courses are also popular locations for anyone planning a golf vacation in the country. If you are looking for golf hotels in Bangkok, there are many that serve as an ideal place for playing in Bangkok and in other locations in Thailand.
Phuket is a great destination for tourists of all kinds and the golf here is superb. Mission Hills on the north coast of the island has some truly spectacular ocean views on every hole and like most courses in the country, the greens and fairways are immaculate. The facilities at Mission Hills are also typical of courses across Thailand with wonderful hospitality and excellent dining facilities at the nineteenth hole.
Other top class courses on Phuket include Loch Pal, Phunaka and the Red Mountain, all of which are used to a great extent by visiting golfers.
Over in Pattaya, there are some challenging courses which are typical of the country as a whole with almost unique hazards such as a myriad of pot bunkers or some coarse lemon grass. The Greenwood Golf Club in Pattaya is typical of these and it is much visited by tourists from all over the world.
Other notable courses in Pattaya include the Mountain Shadow, the Eastern Star and the Crystal Bay.
Hua Hin is another area that is densely populated with courses and there are many golf hotels that have emerged here as a result. The Black Mountain Golf Club is one of the most notable courses in the whole of Thailand with some beautiful views at every hole and some 5 star facilities on site.
Other great courses in Hua Hin include the Banyan, Palm Hills and the Royal Hua Hin but here, as with every other golfing region in Thailand, there is an abundance of stunning golf locations, any of which are perfect for those planning a golf vacation.
It's important to remember to take your handicap certificate as proof of your golfing competence and make sure that your tour operator includes bookings in advance. Golf tours here can take in multiple regions so you enjoy great courses across the country and relax in one of the many luxury golf hotels after your round.
Note: This post was written by the Palatinate Group

IMAGE VIA: jurvetson