San Diego, CA – San Diego has a great patriotic vibe to it. There is a large military presence, plus you've got the sun, sea, and ideal weather. There is a strong party atmosphere, yet it is still extremely family friendly. All of these attributes collide to make one fantastic Independence Day celebration. A few years back I lived in the hills above Pacific Beach. From here I witnessed about four or five firework displays throughout San Diego County. Check out Tower 23 for a luxury boutique hotel on the beach in the heart of the Pacific Beach action.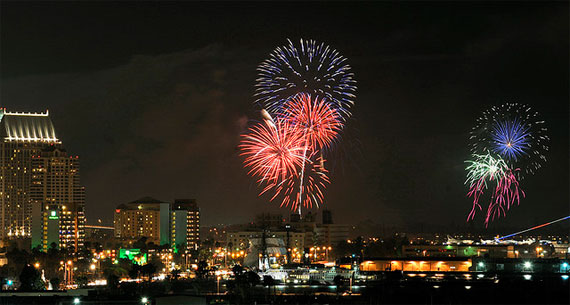 Marblehead, MA – We currently call Marblehead home, but do not call us biased for listing this historic town (just a stone's throw from Boston) as one of the best places to enjoy the 4th of July. Red, white and blue bunting adorns windows, the famous Spirit of '76 painting is housed in Abbott Hall, it is the birthplace of the American Navy and Marine Aviation. Stroll the crooked streets amongst the colorful and historic homes of old town whilst listening to music pulsing from Crocker Park on the harbor front. View the fireworks over Marblehead harbor from Crocker Park, historic Fort Sewall, or Chandler Hovey Park (the lighthouse park). This picturesque harbor is where the USS Constitution once took refuge from British Frigates in 1814. In terms of accommodation, Marblehead mainly offers Bed and Breakfasts. For a quaint Bed and Breakfast, check out The Harbor Light Inn in old town.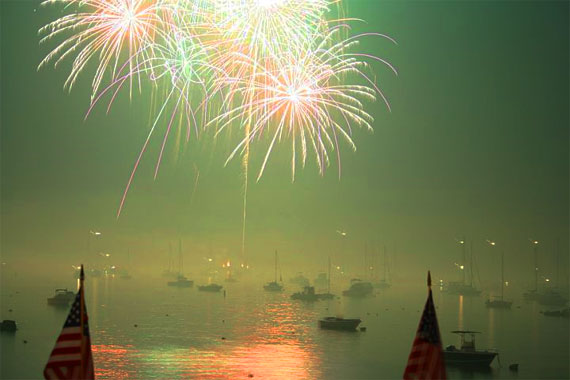 Nashville, TN – Nashville is known as the music city and what goes better with fireworks than music? Add to that southern hospitality, fireflies and Tennessee barbecue and you have yourself a 4th to remember. Head to Nashville to experience the Music City July 4th Weekend where you can listen to some of the top names in music such as Street Corner Symphony, Darius Rucker and the Grammy winning Nashville Symphony. Check out Hotel Indigo for a chic place to stay in Nashville that less than half a mile to Riverfront Park.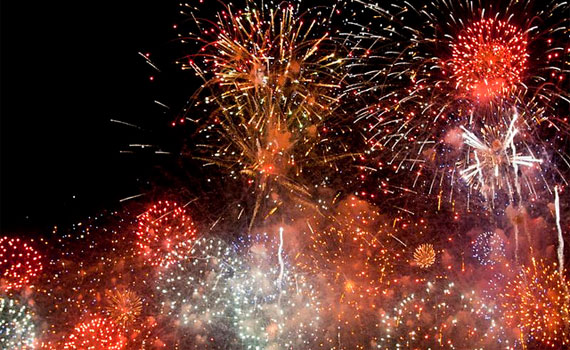 IMAGES VIA: Port of San Diego, Rich Whitaker, southerntabitha