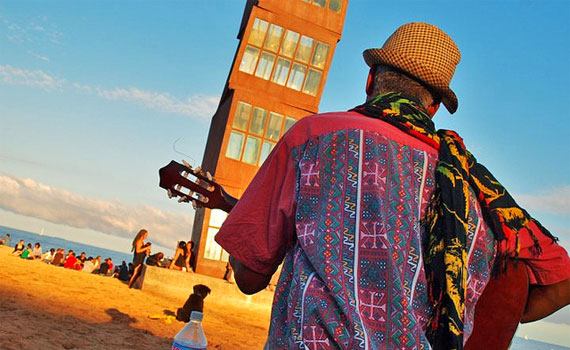 A great part of travelling to a different region and getting to know its culture is experienced through the local food. Barcelona is a popular destination for summer vacation, as you have the beach right in the city. After a long day at the beach you will probably be very hungry before you hit the sheets in one of the Barcelona apartments.
With the high temperatures during the summer months they tend to eat a little lighter and less hearty, but that doesn't mean that the culinary experience of a summer holiday is inferior to the one during any other season of the month.
Here are 5 Catalan summer dishes that you should try:
Empedrat – A bean and cod salad. This is a very typical Catalan dish. One of the main ingredients salted cod is used very frequently in the Catalan kitchen. No cooking is required to prepare this dish.
Esqueixada – This is another version of a summer salad with salted cod, but with tomatoes.
Escalivada – Instead of hearty grilled meat vegetables often get thrown on the grill during the summer time. This dish is prepared with grilled peppers, aubergine and onions.
Gaspacho – A classic in the Spanish and Catalan kitchen is the gaspacho, a cold vegetable soup with tomato as its main ingredient. If you ecide to make this yourself the possibilities to season and spice it are endless. Be creative.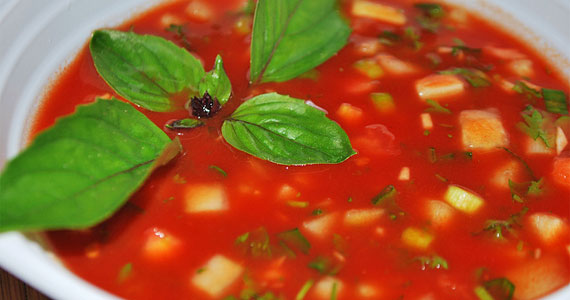 Crema Catalana – Last but not least we should mention a desert, something sweet to top off a great meal. In essence, Crema Catalana is the Catalan version of the French Créme Brulèe. The best part is to break the caramelized layer of sugar.
When you are on holidays somewhere in Catalunya make sure you go to a Catalan restaurant and try at least two of the above mentioned dishes. You will find many traditional restaurants that will serve these plates with their own little twist. The best thing about these dishes is that they are easy to make. So if you are for example renting apartments in Barcelona where you will have your own kitchen, try to prepare a typical Catalan summer meal. Bon profit!
IMAGES VIA: Oh Barcelona, jlastras, Food Leaders, mediaflema