The recently opened Riverside Museum in Glasgow is the UK's newest and most exciting visitor attraction.
Located on the banks of the River Clyde, the world-class Riverside Museum is a marvel of design and engineering. Moored outside is the 19th-century sailing ship Glenlee, creating an iconic destination that explores Scotland's histories and embraces its future.
Inside the Zaha Hadid-designed museum, I was struck by the stunning displays, packed with fascinating exhibits, high-tech and hands-on interactives, and inspiring and moving stories. I walked down a re-created 1900s street, drove a locomotive and tackled a tenement fire.
With more than 3,000 objects on display, from skateboards to locomotives, paintings to prams (er, baby strollers), velocipedes to voiturettes, there is something for visitors of all ages.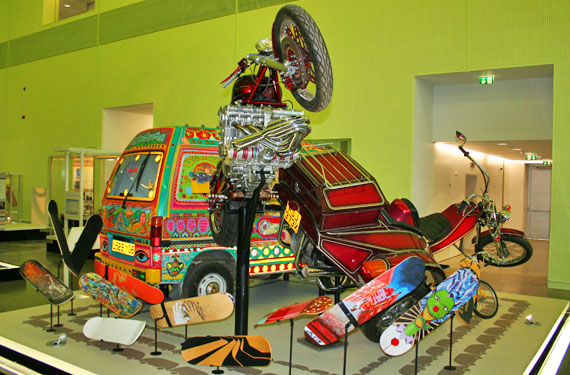 The Riverside Museum is one of the most accessible museums in the world. You can get there by foot, bike, skateboard, car, bus, train, subway, ferry, helicopter and even seaplane! Entry to Riverside Museum is free.