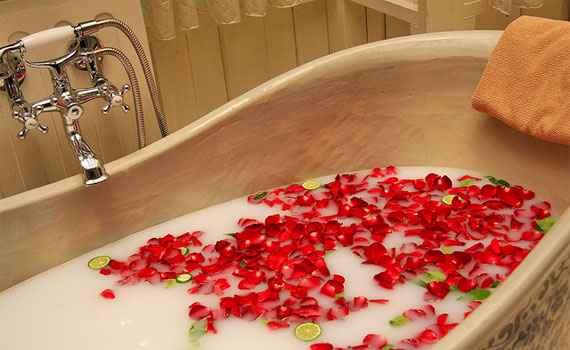 The dictionary definition of "Spa" includes references to therapeutic baths, mineral springs, or a tub for relaxation or invigoration, often including a whirlpool. Water and therapy are major factors in anybody's definition but today, spa days conjure up a relaxing day including massages and other therapeutic treatments, of which luxuriating in a mineral Jacuzzi is often high on the list.
Although the Greeks and Romans play a large part in the history of spas, Asia also enjoyed an important ancient role in the development of the popularity of spas. This has led to the availability of cheap spa breaks globally and Asia has a large slice of this pie. Who could visit Thailand, for example, without booking a famous Thai massage? Booking spa days as part of your Asian holiday is almost compulsory, as your trip would not be complete without the experience.
Considered by many as the place to go for the best spa days imaginable, Asia is rich in choice. For pure and unadulterated luxury, the Maldives has to be top of the list. Find yourself floating in coconut milk, lulled by the gentle sounds of the waves lapping the edge of a stunning beach. Finish off with a cowrie shell and warm oil massage and you will never want to leave.
Visit Hong Kong for vitality pools, floatation tanks, saunas and steam rooms, add in a few treatments before hitting the bustling and vibrantly alive city and you have the perfect cocktail of relaxation and reveling. Or head to Mumbai for a completely unique urban day spa, where Himalayan treatments and natural scrubs are high on the menu, complementing full spa facilities. Or for those seeking honest-to-goodness, down to earth massage, Shanghai delivers with an Oriental style beloved by all.
For really affordable pamper days, Shenzhen in China offers a no-frills shop where foot massages and body treatments are the order of the day, after a few lengths in a the pool or a play on the slide. The massage rooms may be small and basic but the service more than makes up for that, allowing you to save money on the surrounds, not on the essentials. But if you really want to splurge, Tokyo may be your dream come true. Home to a unique spa experience, complete with black decor, a three hour ceremony sees you traversing a series of rooms with much aplomb, taking in every conceivable spa treatment as you go.
With all this and much more to choose from, Asia is a spa paradise, offering the traveller a range of options at budgets to suit all purses. With variety and ease of booking high on the agenda, finding the perfect spa day or cheap spa breaks in Asia is a simple walk in the park.
Note: This was written by Palatinate Leisure Group
IMAGE VIA: denniswong