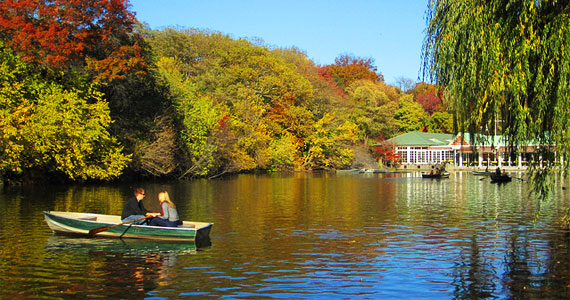 New York City has so much to offer. Let the vibrancy of the city spark romance in your life. Accommodation options are seemingly endless, so we've chosen several romantic hotel options for you. The choices range from modern boutique Gothic to contemporary to classic luxury.
Romantic Places to Stay in New York City
Night Hotel New York City – One of the chicest hotels in NYC, do not pass up your chance to stay at this sexy New York hot spot. The Night Hotel is an exercise of modern gothic Gotham. The decor is a study in the contrast of black and white, contrasted further by the neon Technicolor attitude of New York's Times Square. Go beyond the black and white to discover the service designed to cover the entire spectrum.
Gramercy Park Hotel New York City – This hotel is original, romantic, surprising, poetic and whimsical. The approach and unique vision to this boutique hotel evokes an emotional response like a work of art.The Gramercy Park Hotel's Haute Bohemian heritage represents a sensuous vision of artful diversity with great pieces of furniture and artwork and with an extraordinary use of color.
Jumeirah Essex House New York City – Situated directly on Central Park's southern boundary, the Jumeirah Essex House Hotel is a New York landmark and pristine example of elegance and comfort. Jumeirah Essex House is nestled between the beauty of Central Park and the buzz of Broadway. Enjoy a stylish setting and surround yourselves in the elegance that has lured dignitaries, celebrities and world leaders to this exclusive hotel for years.
New York City Palace Hotel – Just steps from St. Patrick's Cathedral, Rockefeller Center and Saks Fifth Avenue, The New York Palace is a legendary hotel located in the heart of Midtown Manhattan at the intersection of 50th Street and Madison Avenue. Long recognized as a premier hotel not only in New York City, but around the world, this award-winning property offers a prime location, magnificent views, gracious accommodations and unrivaled service.
Our New York City hotels page presents hotels ranked by popularity – read traveler reviews and search multiple sites for the best deals on the best hotels in New York City.
IMAGE VIA: la citta vita