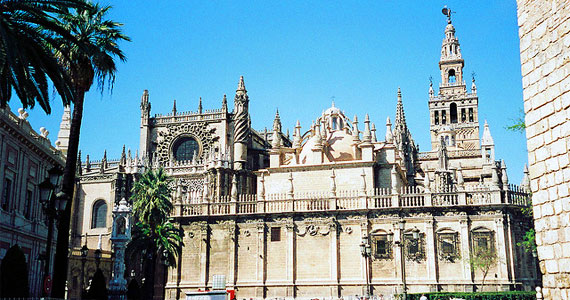 Although I'm currently living in Barcelona I have learned a lot about Andalusia and its capital Seville thanks to two of my friends that are from the south of Spain. Unfortunately, they both decided to return home, one of them quite recently, actually. As sad as it makes me to know they are not in close reach anymore, it's nice to know I have apartments in Seville to stay at whenever I have the time to go there.
The people from Andalusia have the reputation to be very warm-hearted people and I can only confirm that. Also, I can add that they are excellent cooks. There are two essential things that I have learned from my friends:
1. The best meal for the summer is a cold soup.
2. If you think you like your beer cold, to people from the south it's luke warm
A very famous dish coming from this region in Spain is the gazpacho, a cold vegetable soup that contains tomato, cucumber, peppers and you can vary a bit with more vegetables. Less known is the salmorejo which has mainly tomato and bread as a base and appears to be a bit thicker than gazpacho. It's very easy to make: Peel the tomatoes and use a mixer to blend it with bread, a little bit of garlic, vinegar and lastly oil (it's important to add the oil last because otherwise the oil will absorb the color – little trick I learned). Don't mix it for too long, otherwise it will get too liquidy. It should look like a creamy puree. You can serve it with some Spanish ham and/or boiled egg.
And what do you serve to drink? An ice-cold beer – simple as that. With the high temperatures in the South especially now, chilled beer just won't do it. The beer has to be ice-cold. One of my friends has come up with some tricks to keep his beer ice-cold for as long as possible. His uncle came up with an interesting construction: A cylinder that has two walls. On the inside you pour your beer and inbetween the second layer and the outside you add ice. At the bottom there is an opening to serve the beer. This way the ice and the beer stays separated, but the beer remains ice-cold. As you can see from this little piece of information the people of Andalusia "go the extra mile" for an ice-cold beer.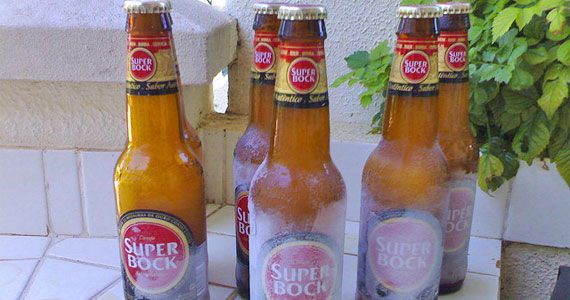 I'm looking into going to Seville in early September. What about you? Do you want to get to know the culture and the lovely people there? Then I highly encourage you to look for your Seville apartments.
IMAGES VIA: Jim Linwood, zurde, skipjack2006