There is visiting a country, and then there is seeing a country. To many, as long as the sea is warm and the cocktails are on tap, there is nothing better in the world. It is hard to disagree to an extent. But for the adventurous and keen traveller, getting out and feeling the true essence of a country is what it is all about, especially when visiting a place which is still somewhat mysterious and free from the annual hordes of tourist. One such corner of the world is the southern African state of Namibia.
Why travel all that way and waste the opportunity to explore? This would be a crime, so make sure you try some of these Namibian experiences. You'll soon discover the many faces of Namibia.
The Buzzing City of Windhoek
The capital and largest city of Namibia is Windhoek and encompasses all that you need to know about this African country. The German-speaking locals (yes, that's German speaking) will welcome you to their city and it is clear from first viewing that the Germans have been at some point in the past been in town. German architecture is prevalent and the layout of the city is such that it can easily function as the country's heartbeat. By booking into a Namibia hotel, you'll be able to explore all of the sights and sounds which make up this beautiful city. Take a stroll down to the parliament buildings and the old fort to really soak up the culture. At night, enjoy a juicy Namibia steak that really will take some beating.
A True African Safari
Africa is synonymous with safaris, and Namibia is no different. The Etosha National Park is just one of the many game reserves located in the country and is home to an array of animals, birds and reptiles rivalling that of any other park in the world. Whilst it is possible to tailor make your safari adventure, for ultimate comfort and enjoyment booking into Namibia hotels is the most popular option. May to September is usually the best time to visit and just think; where else in the world will you get the opportunity to see wild elephant, giraffe, rhino, lions, leopard and cheetah first hand? Namibia is a real animal lover's paradise and well worth a trip on this fact alone.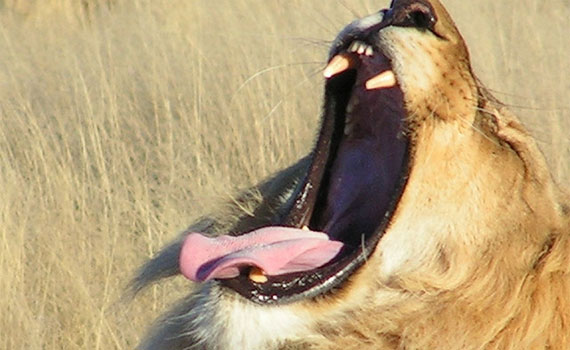 A Seaside Town with a Difference: Swakopmund
If you want access to the sea via pleasant beaches as well as the adventures that await in the Namibian desert, Swakopmund is the place to be. This charming seaside town is always welcoming and an attraction in its own right, without even considering the excursions on offer. If adventure is your thing though, book into one of the top Namibia hotels and enjoy a day of sand boarding, shark fishing, sky diving or quad biking – or all four! This is the premier holiday destination in Namibia, so expect to see other visitors on the towns' streets.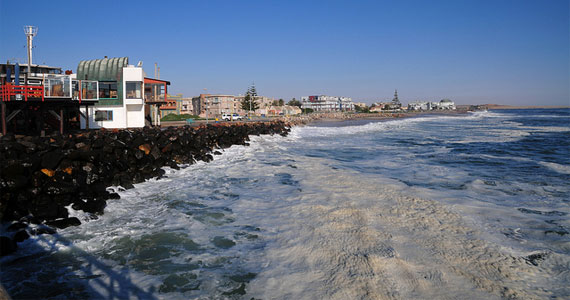 If high octane fun is the name of the game, Swakopmund – and Namibia – is the place to be!
Go to mydestination.com/Namibia if you want more information.
IMAGES VIA: coda, coda, yaaaay, tscherno
By Ricky Durance – Ricky is a freelance copywriter and enthusiastic traveller who is always looking to write for and meet interesting people who share his passion for travel. Ricky names Cambodia and Laos on his list of favorite travel destinations.