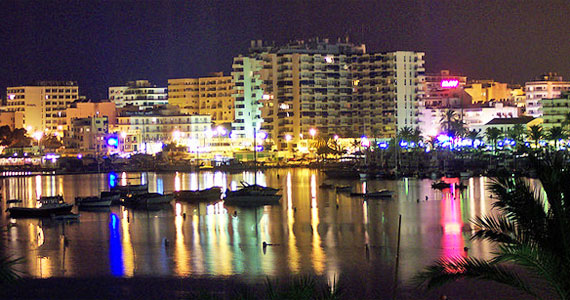 Take a look online and seconds after typing in 'Ibiza' you will be hit by hundreds and thousands of clubbers guides, nightlife reviews and past experience of this clubbers paradise. Between the months of June and September Ibiza hotels are full to the rafters of hardcore clubbers in search of some the best clubs Europe – perhaps even the world – has to offer.
But yet, unbeknown to some but more than common knowledge to others is that other parts of the island have just as big a reputation as being an ideal location for couples and families to relax the days away.
It doesn't take a professional researcher to get a list of the hottest clubs and bars in town. But if you want to visit Ibiza and party the week away, or even relax in one of the quieter corners of the island, make sure you know all the range of accommodation options available so you can choose one which matches your holiday expectations.
A Clubbers Guide to Ibiza Hotels
Whether you are fresh out of college, on your first trip abroad or a seasoned clubber who has seen and done it all before you will need somewhere to stay during your time on the island. Finding accommodation is simple enough no matter your budget, it's just making sure you book it in time as once high season comes there will be nowhere left near the nightclub hotspots!
The Ibiza Gran Hotel, Hotel Montesol, Hostal Los Caracoles and many others are always popular and as they are located in the heart of Ibiza Town, you should not expect to get too much sleep with all the nightlife in Ibiza going on until the very, very early hours. El Puerto Hotel and Apartments is located right in the centre of Ibiza Town, just around the corner from the sophisticated and extremely popular port area – right up your street if you want to splash the cash.
At the end of the day, if you are in Ibiza to party, accommodation will not be on top of your agenda. Just make sure you actually remember to book it or you may be have nowhere to sleep off your hangover!
A Family Guide to Ibiza Hotels
Santa Eulalia (Santa Eularia de'es Riu) is on the east coast of Ibiza and is the third largest tourist destination on the island, which is a long established resort particularly popular with families and couples. If clubbing isn't your thing, do not write off Ibiza. In fact you will be hard pushed to find another island which can match its stunning scenery, sandy beaches and family friendly activities. The Fenicia Prestige Thalasso Spa Hotel is extremely stylish and elegant, a romantic setting if there ever was one. Aguas de Ibiza Lifestyle & Spa Hotel is another option. Just 100m from the nearest beach, this is exactly what a family would want – a luxurious well catered hotel with everything on your doorstep.
Ibiza quite rightly is seen as a party capital. But remember, there is so much more to this island than neon lights and superstar DJ's. Book into the area you want to explore. Do this, and you'll be guaranteed the time of your life!
IMAGE VIA: ST33VO
By Ricky Durrance – Ricky is a freelance copywriter and enthusiastic traveler who is always looking to write for and meet interesting people who share his passion for travel. Ricky names Cambodia and Laos on his list of favorite travel destinations.