It is a well-known fact that Florence was one of the most important cities during the Renaissance and tourists from all over the world come, some renting Florence apartments, to admire the art and architecture of this grand time.
Every now and then it's nice to avoid big touristy crowds for a change of pace. Fortunately, there are still some noteworthy corners in Florence that haven't been invaded by the uncountable amounts of visitors. Here are 3 things to do and see in Florence where you don't have to wait in a long line and that are especially appealing for the summer months.
Eskimo Bar
Unlike the name suggests this outdoor bar is only open over the summer, because that's the only time when the water of the river is low enough for the area that the bar is located on not to be flooded. That said it is not only a bar, but also a restaurant, a lounge, and a beach area right by the riverside of the Arno.
Parco Renai
Going to this park is a great opportunity for a little bike trip with the whole family, but you can also take a train to Lastra Singa. The park offers plenty of green areas and in the center there is a lake where you can swim, but also rent paddle boats, do kite-surfing and many other activities. There is also a climbing wall and within the park there is a bike rental.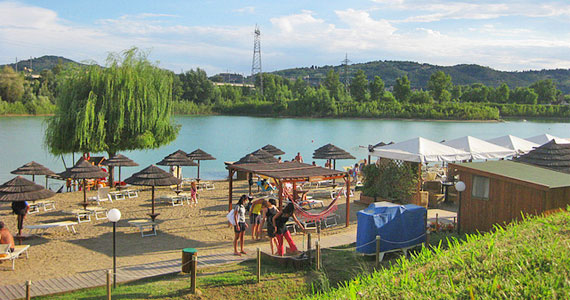 San Miniato al Monte
With big cathedrals and churches in Florence such as Il Duomo or Santa Croce right in the city center, it is easy to neglect others that are a little outside of the center. One of them certainly is San Miniato which sits on one of the highest points in Florence from where you have a great view over the city. The church itself is a jewel of Romanesque architecture.
Of course, you will visit all the important monuments of the city, but for the moments that you want to escape the big crowds and get to know Florence from a different side check out these 3 places. No matter what you have on your Florence agenda, you will get the best rest at one of the many apartments in Florence.
IMAGES VIA: ishane, arounndtuscany, Andreas Thompson