For many, jetting off abroad means all of your troubles can be left at home, allowing you to do as you please and make the most of the time you are away. While most of us immediately forget as much as we can about anything related to work, an equal amount do exactly the same with that latest diet that has been the bane of your life for the past few months. If holidays mean all you can eat feasts and sampling all of the local delicacies, going somewhere where there is plenty on offer is a must.
For a European holiday destination that is easy to reach, enjoys beautiful sunshine all year round and has some of the best food in the whole region, take a trip to Cyprus. What's more, by following this Cyprus dining guide you can gorge on the best food at affordable prices no matter where you are based.
Mezze Eaters
On any trip abroad, the best way to experience the local culture is to eat like the locals. In the Cyprus hotels that surround the beaches at Protaras to the Cyprus clubs which litter the streets at Ayia Napa, you'll see Cypriots tucking into a dish which is not only extremely tasty, but also perfect for social gatherings. Mezze is Greek in style and made up of lots of little delicacies – you'll get lots of plates, each containing different things to try. Sweet, savory, bitter- all the tastes are there and the key is try and to get the right blend. Meat and fish feature heavily, with a typical plate being hummus with lamb for example.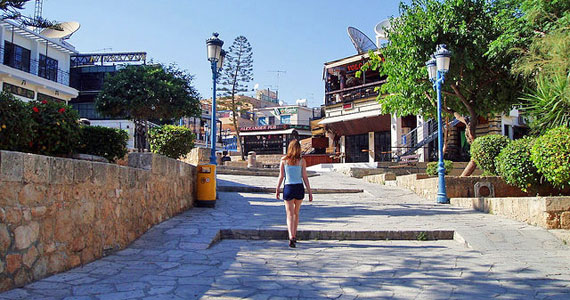 Don't be shy, try everything and you'll get a real taste of Cyprus. As the dishes can be shared between you all, the costs are also kept down – a real plus if you are traveling on a budget! Cyprus hotels will often have this on their own menus so there is no need to go out and find it if you do not want to!
Meat Lovers Paradise
Cypriots love their meat, so if you are a true carnivore unbuckle your belt and let the good times roll. Moussaka is a traditional dish made with lamb meat, courgettes, aubergines and potatoes served alongside a bechamel sauce. If lamb and pork are on your list of favourite meats, you may never want to leave Cyprus!
Eat your Greens
If you love nothing better than tucking into the best fresh vegetables then Cyprus is the place for you. Vegetarians tend to love this island as in most cases meat and fish come on a separate plate to the rest of the dish – so there is no need to pick things out or send it back to the chef! Yemista is a popular vegetable that tastes similar to spinach just without the sweetness. These are often stuffed and served with black eyed beans and drizzled with lemon – you couldn't get anything more refreshing! Once you get this down you and had a few glasses of wine you'll want nothing more than to hit the Cyprus clubs and forget about your troubles.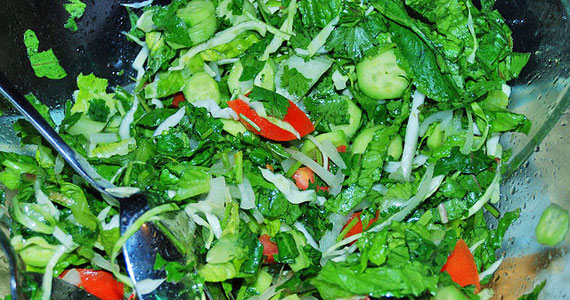 There is so much more that should go into any  Cyprus dining guide – it just depends on how much weight you want to put on whilst you are here. The bottom line is food over here is much more than a necessity – it's a way of life. Fly over and indulge yourself today.
IMAGES VIA:  Ukersting, Glen Bowman, George M Groutas, shadowgate
By Ricky Durrance – Ricky is a freelance copywriter and enthusiastic traveler who is always looking to write for and meet interesting people who share his passion for travel. Ricky names Cambodia and Laos on his list of favorite travel destinations.