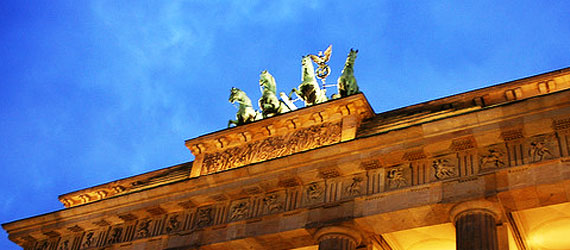 After making the decision to live in another country, I started to think about where I would like to live if I were to move to Germany. Berlin was definitely among my top choices. The dynamic of the city is great and is constantly evolving. Some close friends of mine live in Berlin, so I have had a good reason to visit the city on several occasions. I would like to share some things that I have done that put Berlin at the top of my list. Most of these experience were in and around the Kreuzberg area of Berlin and I recommend the activities to anyone else who is thinking about renting Berlin apartments for a couple of days.
Rent tandems and bike through the city
Renting a bike to explore Berlin is a very common thing to do and, like many other touristic cities, bikes rentals are abundant in Berlin. One summer, five friends and I went to Berlin together to spend some time in the eclectic Kreuzberg district of Berlin. Instead of renting regular bikes, we rented tandems for a day. It was really funny to figure out the rhythm needed to ride a bike with another person and was definitely a fun experience with friends. In Kreuzberg, tandems are available to rent at Pedalpower or Zentralrad.
Eat at Burgermeister
Eat a late night hamburger at a small burger joint underneath the bridge at the Schlesisches Tor in Kreuzberg. This little diner serves delicious burgers and fries and is one of Kreuzberg's most popular. The local experience can't get any more authentic than devouring a juicy burger and some fries with cars speeding by. After a night at the bars, this is an excellent pit stop before heading home.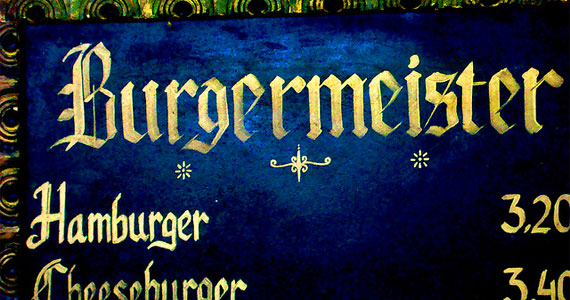 Take a trip to the Turkish market
Nearly anything can be found at this market along the Maybachufer Strasse: food, clothing, housewares, and handcrafted goodies. My favorite part of the market is the food and the atmosphere. Located right by a canal, there is almost always live music playing at the entrance. Many market stalls have Turkish snacks like gözlem, pide or döner kebap to eat on the go. You can also buy cheeses, spices, olives, bread, etc. Many of the stalls will even offer little samples of their specialties.
Although I have been to Berlin several times already, there are still plenty of things on my list to do for the next time(s) I stay at apartments in Berlin. Perhaps you can suggest some new ideas for my list.
IMAGES VIA: korom, blmurch, simondee, williamd