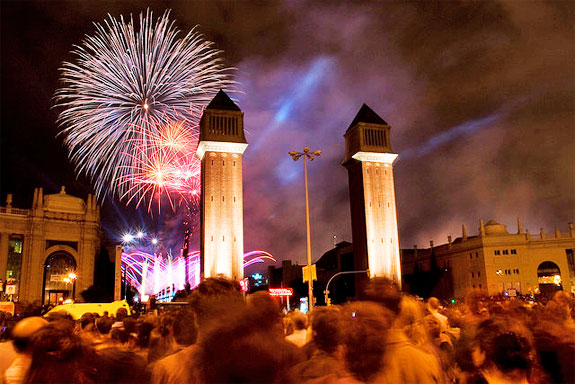 Although the summer season is slowly coming to an end, the month of September is an excellent month to rent apartments in Barcelona because this is when the most important festival in the city will take place in honor of the city's patron: La Mercé. The actual holiday is September 24th which is when the main festivities take place, but the festival lasts several days. The dates for this year's festival are the 22nd  through the 25th of September.
Every year the programme is packed with all different kinds of events and concerts for which stages throughout the entire city are set up. Whatever your taste in music is you will find lots of great shows to entertain you.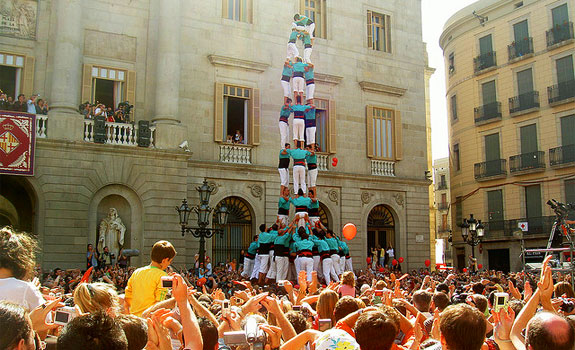 There are 3 essential parts of the festival. If you were to miss any of the them the festival wouldn't be the same:
Gigantes
One important part of the festival is the parade of the giants. Huge figures of kings, queens and other nobles march through the streets accompanied by percussion groups. A good place to get a look at this parade is Plaza Sant Jaume.
Correfoc
Literally translated the "fire race" the correfoc is a parade of devils, dragons and other fire-spitting creatures that takes place on Via Laietana. While somewhat dangerous, it is recommended that festival goers wear something to protect themselves from the sparks that fly through the air. There is also a kids' version and a more adult version of this parade.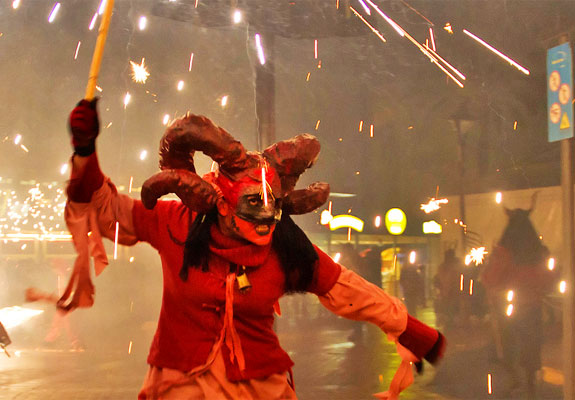 Castellers
A huge highlight of the festival are the Castellers. Plaza Sant Jaume will be packed for this event, in which different teams alternate building human towers. The aim is to have a child climb to the top of the tower and stand up. This practice requires a lot of team work and everyone participating has his/her specific role in building the tower as high and stable as possible.
La Mercé is a festival were culture, art, music, and performance bid a farewell to the summer and welcome the fall season. For more information have a look at: http://www.bcn.cat/merce/en/index.shtml so you're up to date on what happens when and where during your stay in one of the many Barcelona apartments.