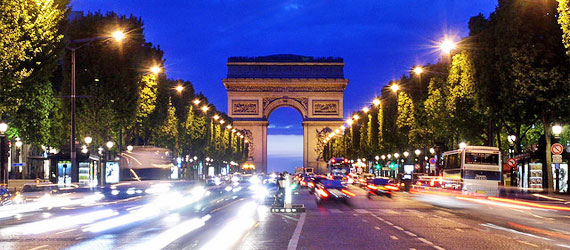 Over the years, the area around Champs-Elysées in Paris has gained the reputation of being a tourist trap. It even seems as though true Parisians look down upon this part of town and avoid going anywhere near it. Au Contraire, Mon Frère! In recent years, a couple of nice places have opened in this area to revive the elegant Parisian spirit of Champs-Elysées. To experience the true essence of the beautiful song Aux Champs-Elysées by Joe Bassin, we have compiled a list of chic new places in the area you should check out when you stay in Paris apartments:
La Maison de l'Aubrac – 37 Rue Marbeuf
This restaurant is famous for its meats; especially the steak dishes. Recently, La Maison de l'Aubrac opened a fast-food corner which turned it into a great place to enjoy a quick lunch. Don't let the term fast-food trick you. After your first bite, you will realize that you are not at McDonald's.
Le Relais de l'entrecôte – 15 Rue Marbeuf
This is a very rustic steakhouse that dazzles with its combination of sirloin steak, crispy  fries and dipping sauce. If you like to treat yourself to a great steak every so often, Le Relais de l'entrecôte is the place for you. Be warned: if you want to eat your steak any other way than medium, the wait staff will not oblige. Try the steak anyways and you will find out why. You will not regret it. The restaurant does not accept reservations.
Réginette – 66 Av des Champs Elysées
For something a little different than steak, try this affordable Italian pizzeria. Some call it one of the best pizzerias in Paris. It also serves delicious salads and is especially popular among the night owls roaming the social scene.
Louis Vuitton Exhibition Space – 101 Avenue des Champs Elysées
Trendy eateries are not the only places worth visiting in the area. Paris is home to the Louis Vuitton Fashion House. At the Champs-Elysées boutique and exhibition space, you will find more than merely products. Here you will also find the complete history of the luxury brand that goes beyond just bags and luggage. In fact, at the inaugural reopening of this space, various artists showcased their ideas on travel and expeditions.
Though you might not have envisioned yourself staying in apartments in Paris around the area of Champs-Elysées, you might seriously want to reconsider.