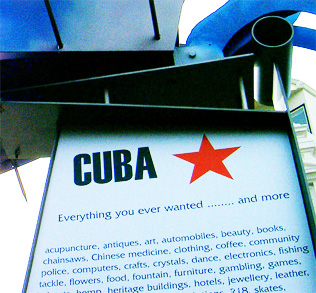 One of our favorite areas in Wellington, New Zealand is the Cuba Street District. Once the route of the Wellington trams, the middle section of the street was closed to traffic after the removal of the rails in 1969 and is now one of the busiest areas in Wellington. This is a cool neighborhood full of funky shops, trendy cafes, loads of up-and-coming designers and vintage clothing. You'll see a range of leading retailers, tattoo parlors, and cafes as well as clothing, record and book shops which attract people from all around the region for what only Wellington's Cuba District can offer. The atmosphere vibrates with life and a fascinating mix of people.
Held every two years, the Cuba Street Carnival celebrated its 10th anniversary in 2009 and lived up to its reputation as New Zealand's largest free music festival with more than ten music stages operating throughout Cuba Street and Courtenay Place. Over 80 bands and DJs performed at the one day event, including everything from Cuba Street Main Stage acts to Caribbean-style steel bands and a huge range of Latin American music.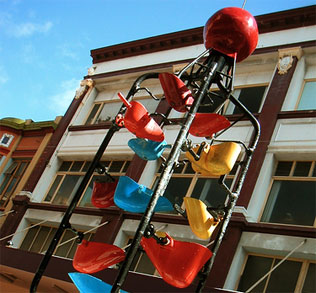 Located at 183 Cuba Street in the vibrant and eclectic Te Aro area, Slow Boat Records is Wellington, New Zealand's longest running independent record store. Long a favorite of music fans and artists from around the world, they offer a wide array of CDs and vinyl LPs. All staff members are music fans who collectively possess a vast knowledge of all types of music from rock and metal to jazz and soul to indie and electronica to world and local music…and everything between. If you're a music fan looking for something a little out of the ordinary, a visit to Slow Boat Records is a must.
Foodies will love the Cuba District for its wide range of dining options. I remember having wonderful Indian, Thai and Moroccan dinners that were absolutely brilliant. Cafe Istanbul is a popular landmark in Wellington's Restaurant and Cafe scene. It has a huge seating capacity, so there is always a place for you to sit.
IMAGES VIA: taniwha and Jon Wiley on flickr