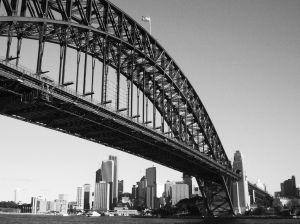 We look at ways to reduce your carbon footprint whilst on holiday, and great green activities for tourists in Australia
For those of us trying to do a bit for the environment and cut down the old carbon footprint, a long-haul flight to Australia doesn't immediately strike one as a good idea.
However, I found myself with the need to pop over to the land of Oz for a special occasion and I thought – if I'm going to do this, I'm going to do it right. The fact of the matter is, you can save a lot of money on the travel – and with a cheap flight to Sydney already booked I thought I'd spend my next a hundred quid on offsetting that carbon immediately.
I was surprised to find that DialAFlight – a company with an impressive website which nevertheless keeps its best deals through telephone business – could offer me flights for less than £800 return. Expecting to pay at least a grand, I knew I could make that extra money count towards appeasing the atmosphere!
In the spirit of Aussie President Julia Gillard, who's spent the last ten years more or less battling to have Australia's carbon tax approved – for those interested, it comes into effect this July 2012 – I thought I would have a go at going green once I get to Sydney.
So, having calculated my carbon emissions for the plane ride and potential journeying across the Sydney area, I set about investigating ways to make the most of one of the southern hemisphere's most beautiful cities, with a cleaner and greener conscience.
First things first – food miles. I made it my pledge to eat local, and this was way easier than I thought, not least after a visit to the world famous fish market on Sydney Harbour.
Half the produce there has about half a food mile to its name, so I felt no guilt gorging on mussels, oysters and even some excellent on-the-spot sushi made with fish fresh out of the water.
I also rented a bike whilst in the city, eschewing buses or taxis, and it proved a great choice – and excellent way to see the place, and a great way to hop from A to B with freedom, from Bondi Beach to the Harbour and even out of the city and towards the Blue Mountains.