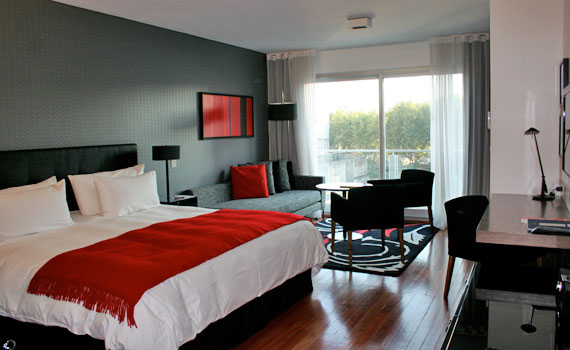 In recent years, the hospitality industry has been growing in an interesting fashion. The style of large, resort type hotels may be slowly becoming passé. The new wave of accommodation has come in the form of boutique hotels. These properties are much more intimate than most traditional hotels and this intimacy can have its benefits. Not having to bow to the array of zoning restrictions that a large buildings have to deal with, small hotels can sometimes have better locations than larger ones. They can also have more personality. One may even get to know the entire staff by first name after only a day or two.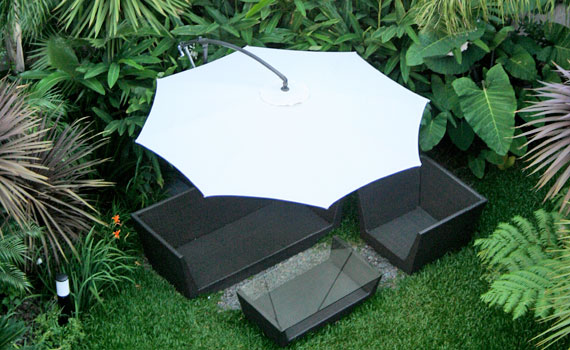 My travel partner and I stayed in two lovely boutique hotels in Buenos Aires, each of which were very different. The first, the Fierro hotel, offered quite a bit in both aesthetic style and gastronomic delight. The interior design of the property was nothing less than artistic. Each and every detail of the interior had been selected with refined regard for the overall motif. Yet, unlike some hotels, the comfort of the rooms and the other spaces of the hotel did not suffer at all. The decor was pleasing to the eye and was equalled by its comfort for the body. The beds, bathrooms and other amenities were not only beautiful, but also useful and (dare I say?) decadent.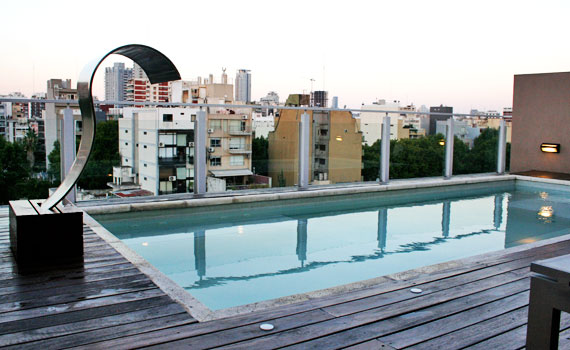 This was the first boutique hotel we have ever seen that had its own rooftop pool. The view of the lovely Palermo district of Buenos Aires was serenely beautiful. The pool was not a lap pool, of course. With its massaging jets and waterfall flowing from a curved sculpture, it was perfect for relaxing. Our pooltime on the first day was followed by a long sweat in the hotel's dry sauna making for a perfect way to ease the aches of an overnight, transcontinental flight.
The next morning, we discovered another of the marvelous amenities of the Fierro. The breakfast (included with the accommodation) was, bar none, the finest ala carte complimentary breakfast we have ever had. There was a selection of fruits, eggs, ham and various pastries, both sweet and savory, as well as freshly squeezed orange juice and a smoothie of fruits and vegetables that was probably as healthy as it was delicious. We took extra delight in the olive tapenade and dulce de leche. For the traveler craving style, comfort, intimacy, gourmet food and an array of amenities, the Fierro is a marvelous choice.