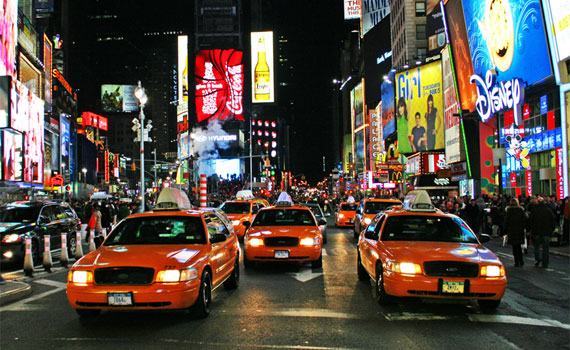 The overnight stopover. These very words, especially in recent times, have conjured up something akin to fear for the traveller. The overnight stopover is something that arises when the traveller books flights on a search engine and focusing solely on price while paying no attention to flight times. I have encountered a few people who booked flights online, only to later scrutinize their ticket and find themselves stuck with an overnight layover on the way to their intended destination.
It turns out that overnight connections can have real advantages in terms of pricing, especially when traveling internationally. Oftentimes, if an international flight heading east departs early in the day, fewer connecting domestic flights are available to the flyer. In larger cities, you tend to find a wider range of airlines offering flights. International carriers do partner up with domestic carriers. For instance, Lufthansa partners with United to extend its range of coverage, so somebody flying from Frankfurt to Denver on Lufthansa can connect to Jackson Hole via a flight operated by United. However, if Lufthansa were to offer a great sale, it would not be unusual for the sale to exclude that extra flight to Jackson Hole. In this case, one might save money purchasing the last leg to Jackson Hole separately.
While it is true that a one can at times slash (sometimes drastically) the price he or she pays for airfare by buying two tickets to get to one place, this type of travel booking does not come without risks. If you prefer to check bags, you could be subject to varying weight allowances (domestic vs. international) in addition to double baggage fees in this age when airline inclusions are becoming slimmer by the day. Moreover, if you must make any changes to your tickets, you would incur a change fee for each ticket. Finally, if you miss the second flight because the first was late, the second airline may not be very helpful leaving travelers with the possibility of a low-priority standby option or something less pleasant.
After considering the risks, you may find that the savings from booking separate tickets can be surprisingly worthwhile. The worst of the risks with buying two tickets to get to one place can be minimized by staying overnight in the stopover city (a bonus to boot for those who hate to sleep on aircraft).
Using this technique, my travel partner and I got an amazing deal with LAN Airlines. However, to take advantage of the deal, we had to stop in a city to which the airline flew. Like so many world travelers, we (heart) NY: the Big Apple; Gotham; "the city that never sleeps." New York City is a place the whole world wants to visit and (even if you have already been) always has something to offer its visitors. Get some nosh. Do some shopping. Pay respects at Ground Zero. Visit the MOMA or the Getty. A day in New York is seldom wasted. You could end up spending what you saved on the tickets, but you will have a great time which is the whole point of going on holiday.
So, to you, I suggest an alternative phrase to the dreaded phrase, "overnight stopover." I present, rather, the "vacation extension."
Live in Denver and planning to visit Europe? Fly to New york, hit a Broadway show, and fly out on one of those morning departures where you fly all day, arrive in the evening, catch a bit of sleep and hit the ground running the next day. Live in Chicago and thinking of visiting Asia? Take it easy on the flights and spend a night in LA. Plan your stop on a day when the Bulls play the Lakers and make the most of it. Heading to Africa from the United States? Why spend two nights in a row on an aircraft when you could stop in London for a nice rest followed by a morning that starts with a proper English fry-up. Spend the rest of the day seeing treasures from all over the world at the British museum before heading off on the next leg of your adventure. The possibilities are endless.
Overnight stopovers, i.e. vacation extensions, tend to avail themselves in big cities with a lot to do. Finding something great to do is usually as simple as taking a look around. If you have to stay the night somewhere, make the most of it and have a blast like we do.