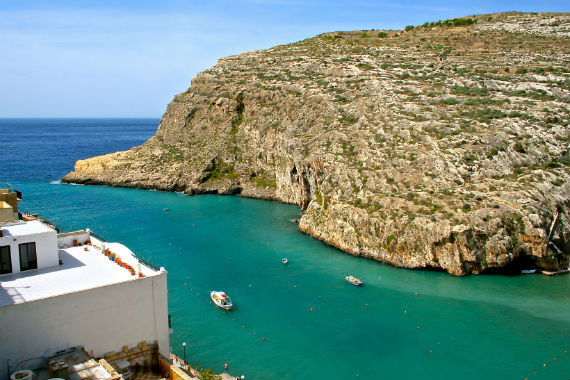 Only a 25 minute ferry ride from Malta, Gozo has a feel that is even more relaxed than the island nation's friendly main island. My apartment in Xlendi, with its idyllic, sweeping views of Xlendi bay, proved to be a perfect place to base myself for a stay in Gozo. In fact, it was a place that made me contemplate relocating altogether.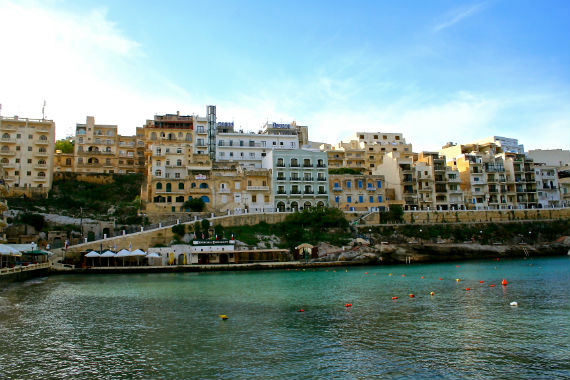 The 100 plus steps down from the apartment's entrance led straight to the heart of the bay with its restaurants, small sandy beach, friendly dive shop, and waterfront footpath. The small rocky outcrop invited the waterbound to dive into the deep blue waters. SCUBA divers jumped into the Mediterranean day and night alongside locals, snorkelers, and swimmers alike. Bubbles were the only trace they left as they explored the intricate world below.
After a full day of swimming and exploring, the Xlendi apartment was the ideal spot to see the sunset while listening to the birds sing as they gathered nightly in the trees below and watching the village alight as dusk set in and dinner goers wandered to their destinations (of which there are many excellent choices) for some local Bruschetta and Lampuki Pie.

Transportation of all types is available right from Xlendi. There is the public Arriva bus, small boat tours, the more touristy, yet handy, hop-on, hop-off, open-air Gozo Sightseeing Bus, and a taxi stand. I must say, I splurged for a taxi a few times on this trip as the public bus was not entirely reliable when time was limited. Each taxi experience was well worth it as the friendly drivers offered local information, pointing out sights, doling out local family recipes, and sharing a bit of local gossip. Though they all drove wildly fast, overall, I felt I gained a bit more insight into local life on the island each time I stepped out of a cab.
This post has been brought to you by Wimdu.com – Book holiday apartments worldwide.